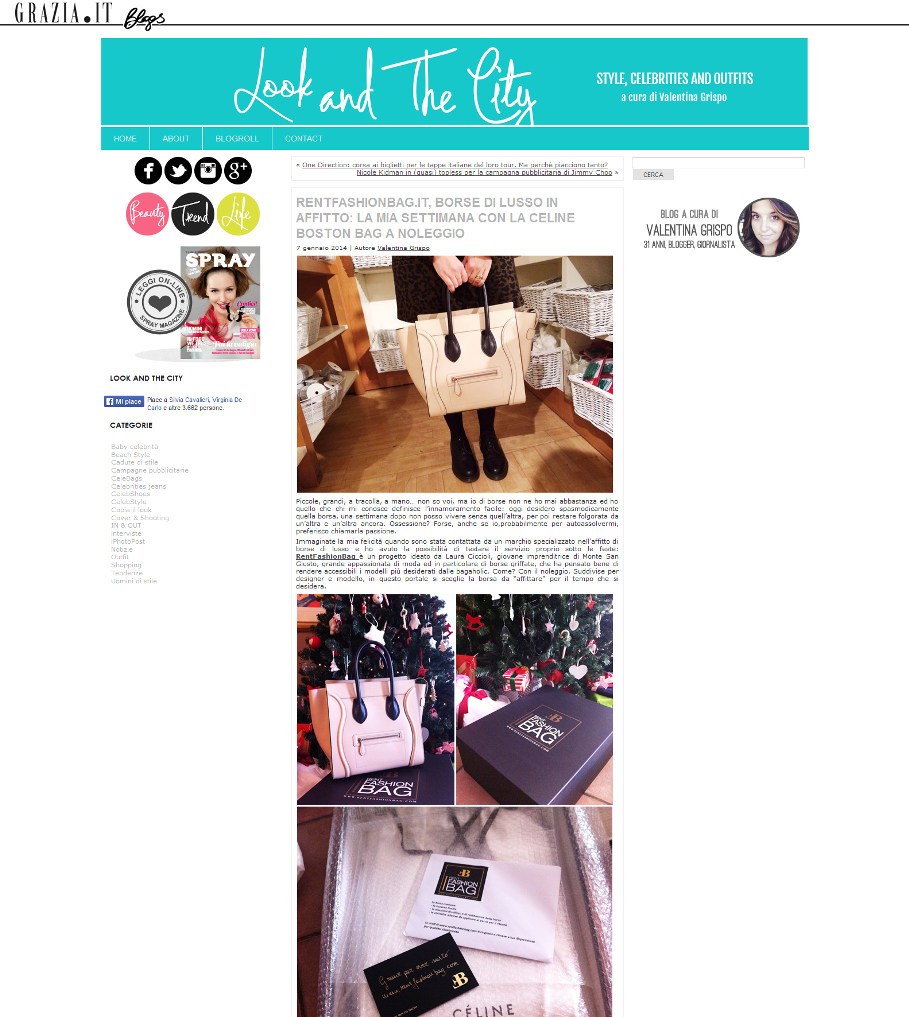 How would be women life without our precious bags? Every occasion wants its particular bag, try them all and change them all to find the ideal one that for you is wonderful and it is now possible thanks to Rent Fashion Bag.
Valentina, blogger of Look & the City - Grazia.it talks about her experience with our Céline handbag rented with us.
Read the article.
Do not forget to follow us on Facebook, Pinterest & Instagram to keep you updated!