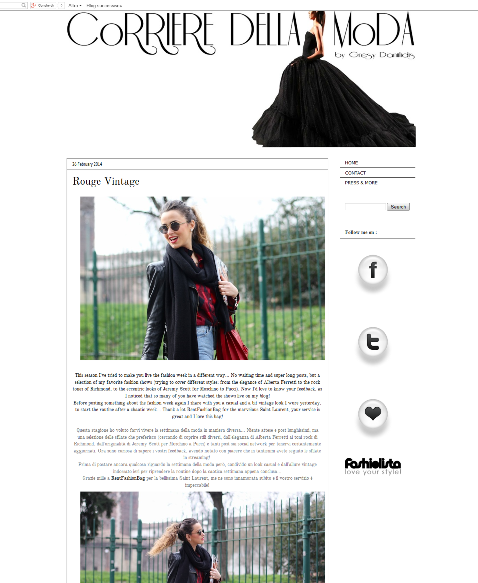 The finesse and freshness of Gresy of Corriere della moda: Parisian Weekend with the Yves Saint Laurent Sac De Jour rented with Rent Fashion Bag.
Do not miss also the outfits "Rouge Vintage" of Gresy always with our YSL.
Thanks to Facebook, Pinterest and Instagram, you can always have brilliant suggestions for your outfits with our bags!