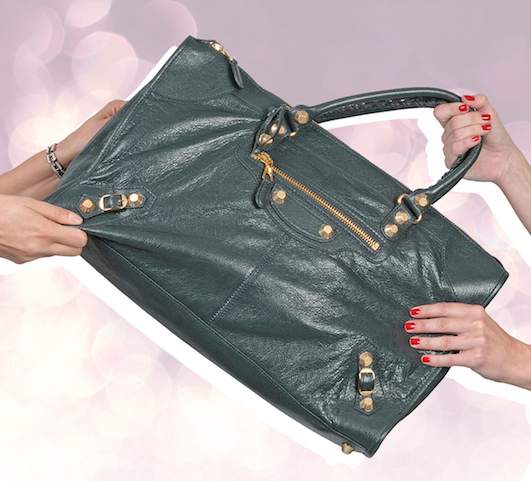 In November 25, 2013 an interesting new site overlooking the panorama of Luxury Fashion is online. The site www.rentfashionbag.com is dedicated to renting designer bags, it makes these status symbols accessible to all. The e-shop, in Italian, English and French, offers the possibility to choose between three types of subscriptions that entitle the rental of the products at a cheaper price and many other benefits. The site also allows you to take advantage of discounts and gift subscriptions both for rentals and subscriptions.

Baguette, Clutch Bag, Kelly and many other models are available: Balenciaga, Bottega Veneta, Celine, Chanel, Dior, Fendi, Gucci, Hermès, Jimmy Choo, Louis Vuitton, Mulberry, Tod's and Yves Saint Laurent.
The project, social oriented, had been realized by a young business woman, Laura Ciccioli, who has turned her dream into a reality by joining a growing market such as the " fashion for rent ".
In 1999, Laura moved to London to study and in June 2002 she graduated in Business & Marketing. In these years she attended girls from Brunei and Emirates. With them, she spent entire afternoons in the boutiques of Sloane Street and Bond Street, Harrods, Selfridges and Harvey Nichols to reserve luxury handbags that would be made them as a gift by their wealthy grandparents.
The days leading up to the much awaited visit of relatives they used to book all the chosen bags in order not to strain the family during the shopping tour and especially not to forget anything.
From these years of university spent in London then comes the enthusiasm for fashion handbags of the greatest designers and the wish to wear them all. And it is a Dior handbag, the most in vogue at that time in London, the graduation gift that Laura asked to her parents.
Memories of university, afternoons of shopping with friends, passion for beautiful things, to a way of life, for fashion brands and astonishing figures give shape to an idea.
The idea: to rent the bags of your dreams in order to possess unique creations, different and, what is more important, original at 100%.
This intuition, combined with her experience working for 13 years as Export Manager in her family footwear company, has made possible to transform Laura 's passion for handbags into a job.
Renting is very easy: just choose from the bags that you want to rent, pay by credit card and within 24 hours the package is delivered to your address.